The U.S. Supreme Court is, again, living in the Land of Make-Believe.

On Thursday, six of the Court's nine justices issued a ruling that bars colleges and universities from using race as a factor in admissions. However, this decision locks in advantages enjoyed by people with wealth and a family legacy of college attendance.

A Simple Ponytail Hack For The Summer While The Silk Press Is On Pause
The wealthy can, and do, have better neighborhood schools and can afford preparation for so-called "race-blind" admissions factors like standardized tests. Others with a family legacy of attending a particular college or university can still push that button for young Sally or Joey. That's not a button as widely available to Black people, who, as recently as the 1950s, were barred from attending colleges and universities that their family's tax money helped support.
Today's ruling is one issued and welcomed by those who look at this country and see what's not there—a society where there are no systemic racial barriers to advancement—and who ignore what remains a stubborn reality: white and wealthy people have gigantic advantages they are eager to protect.
It is entirely possible that, if the mindset behind this ruling was in place in the 1980s, you wouldn't be reading the words I'm writing here. That's because I wouldn't be as equipped to write them.
Like too many other Black Americans, I grew up poor, one of four children being raised by a single mother. My siblings and I were all good in school, but going to college was not seen as a realistic option. Sure, I had an uncle and an aunt who went to HBCUs, but they had the financial backing of my grandparents. Sadly, we had no such backing.
My oldest brother—after a brief and financially fraught stint at art school—joined the U.S. Air Force. The brother after him enlisted in the U.S. Navy. Then came me. I wanted to attend the University of South Carolina, which had been my dream since learning that the university had a first-rate newspaper journalism program, one touted by my high school journalism teacher.

I was an 'A' student and the editor of my high school newspaper, yet I found out about the need to take the SAT mere weeks before it would be administered. Unfortunately, I couldn't take the test anywhere near the then-rural Mt. Pleasant, S.C., community where I lived. It would be administered at a school on James Island. This presented a challenge since my family did not have a car.
I got up early on the Saturday morning that the test was to be administered, and I took multiple buses to a stop near the school. With no preparation and little sleep, I did not fare well. In fact, I was surprised and deeply embarrassed by my poor results. I could not understand why white classmates, many of whom had grades that did not match mine in college prep classes we shared, had performed so much better. As those white students prepared to enroll at USC, Clemson or the College of Charleston, I enlisted in the Navy. But I did not give up on my Carolina dream.

The naval program I signed up for offered SAT prep and the opportunity to attend a college or university before serving four years as an officer. Alas, that path closed when a medical issue forced me to make a tough choice: remain enlisted in the Navy or leave the military and try to get into a college or university—preferably my beloved University of South Carolina.
I had a little SAT prep in the Navy program and had re-taken the test. My score was 50 points higher than it had been when I took it blind in high school. It was still far below the scores a Navy program counselor told me would be expected for incoming students at Carolina.

That counselor, however, encouraged me to apply anyway.
I cried when I got accepted.
Rather than accept plane fare back to South Carolina upon separation, I took its dollar value and rode the bus from San Diego back to Charleston, saving the rest to help me afford tuition.
I don't know that any specific affirmative action program cleared my path to the University of South Carolina. I assume the university did what schools were empowered to do then: consider all of a student's background, including their course work, their test scores, and their race.
I did not spend time on campus worrying about what others thought of my place there. Some of my old high school classmates—including some who had better SAT scores—dropped out along the way to graduation. Whereas I focused on the task at hand, made the Dean's List multiple times, and became editor of the university newspaper before embarking on what has now been a 33-year career in journalism.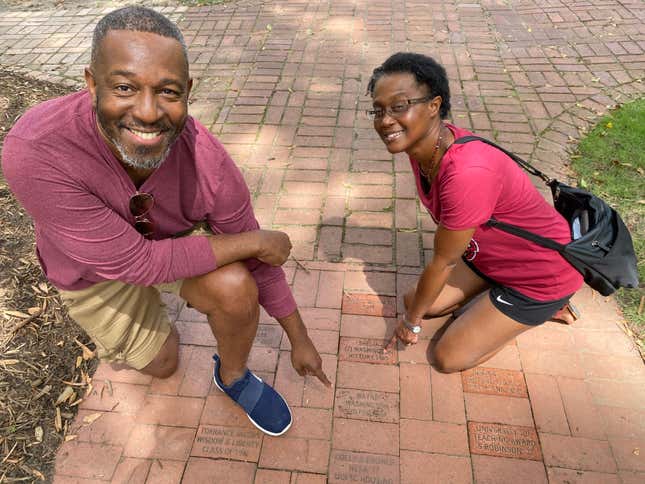 Contrary to what the Supreme Court has decreed, affirmative action in college admissions is not some handout that discredits students. It's an acknowledgment that, in the real world, Black students don't have the same educational and financial opportunities as white students, and that sometimes means their potential isn't evident in test scores.

Unfortunately, the Court has decided it prefers the gauzy confines of the Land of Make-Believe, where everything is equal and fair and there was never slavery, Jim Crow, or systemic racism.

It just so happens that, in that world, those who already have get to keep—and those who don't are locked out.